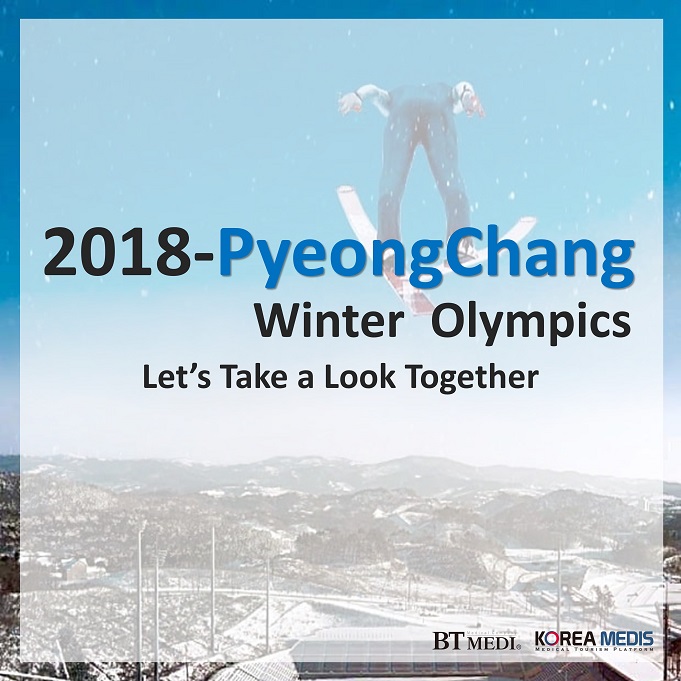 Greetings from BTMEDI.

A few days later, The PyeongChang 2018


Olympic and Paralympic Winter Games


opening ceremony will be held :)


Before celebration of the Winter Olympics,


we want to share with you some brief information


about the PyeongChang Olympic Games.


Shall we check it together?


What does 2018 PyeongChang


Winter Olympic's schedule look like?


The 2018 PyeongChang Winter Olympic Games


will start from Friday, February 9th, to Sunday, February 25th


and will last for a total of 17 days.


The opening ceremony will start on February 9th at 8:00 pm


and will be held at the Olympic Stadium.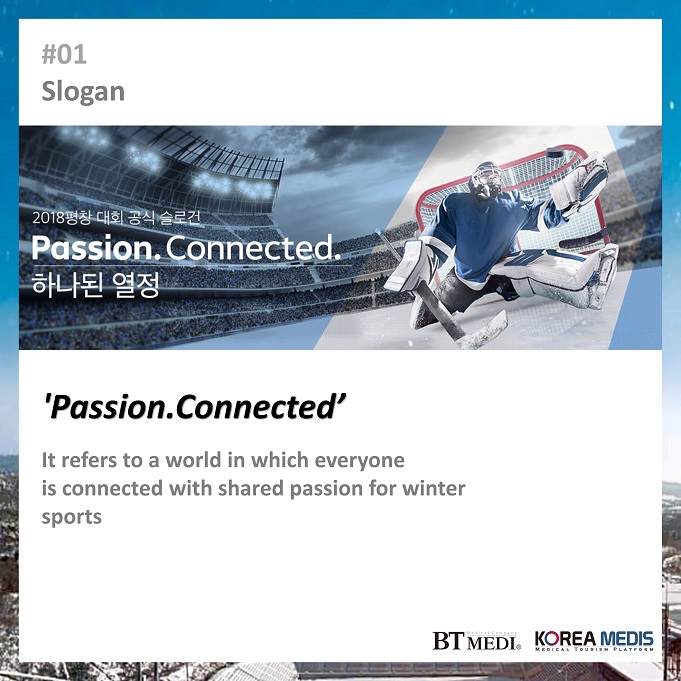 2018 PyeongСhang Winter Olympic Slogan

Slogan of the 2018's Olympic Games is


Passion, Connected.


It refers to a world in which everyone


is connected with shared passion for winter sports

Introduction to the 2018 Pyeongchang


Winter Olympics sport competitions.


The Olympic Games are divided


into three categories:


snow sports, ice sports and sliding sports.


Snow sports include 7 disciplines:


⚫ Biathlon


Ice sports include 5 disciplines:


⚫ Curling


Sliding sports include 3 disciplines:


⚫ Luge


⚫ Skeleton


Athletes taking part in the Olympic Winter Games


PyeongChang 2018 will compete in 102 events in 15 sport disciplines.


The Games will be the first ever Olympic Winter Games

with over 100 gold medals :)

Mascots of the 2018 PyeongChang Winter Olympics


Games


Meet the cute talismans, representing


the winter Olympics Soohorang and Bandabi :)


Soohorang, the mascot of the Olympic Winter Games

PyeongChang 2018 took its motif from white tiger, which has

been long considered Korea's guardian animal! "Sooho", means

protection in Korean, "Rang" comes from the middle letter of

"Ho-rang-i", the Korean word for "Tiger", and is also the last letter

of "Jeong-seon A-ri-rang", a cherished traditional folk song of

Gangwon province, where the Games will be held. Those two

words symbolize protection offered to the athletes, spectators

and other participants in the 2018 Games.

Bandabi, the mascot of the PyeongChang 2018 Paralympic

Winter Games took its motif from the Asiatic black bear.

The Asiatic black bear or "ban-dal-ga-seum-gom"

(the bear with a half-moon mark on the chest) symbolizes

strong willpower and courage in the Korean folklore.

"Banda" is derived from "ban-dal," the Korean word for the

half-moon. "Bi" stands for celebration of the Games. Bandabi

is awarm-hearted friend who takes the lead for

equality and harmony and encourages athletes

to push themselves beyond their limits :)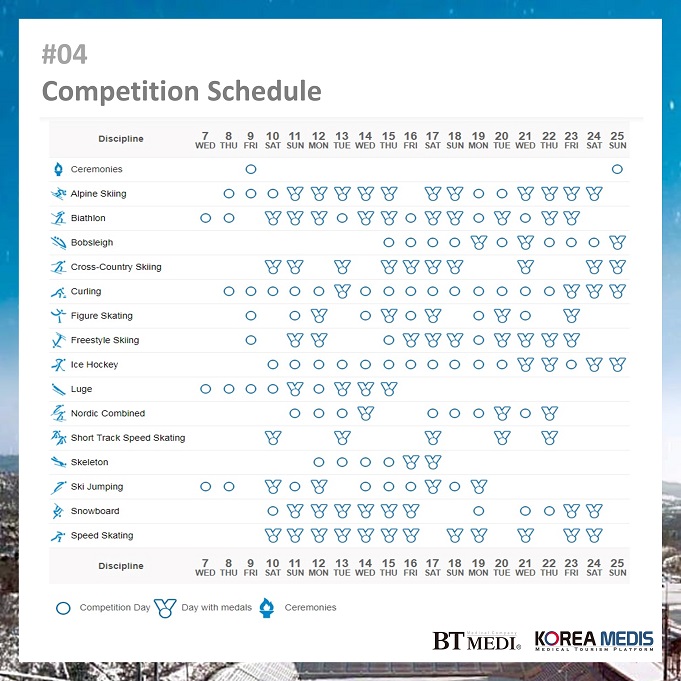 Pyeongchang Winter Olympics 2018


Competition Schedule.


Here is what the schedule looks like. Hopefully the 2018 Winter



Olympics will be a great success!